IFAA VIRTUAL MAY MARATHON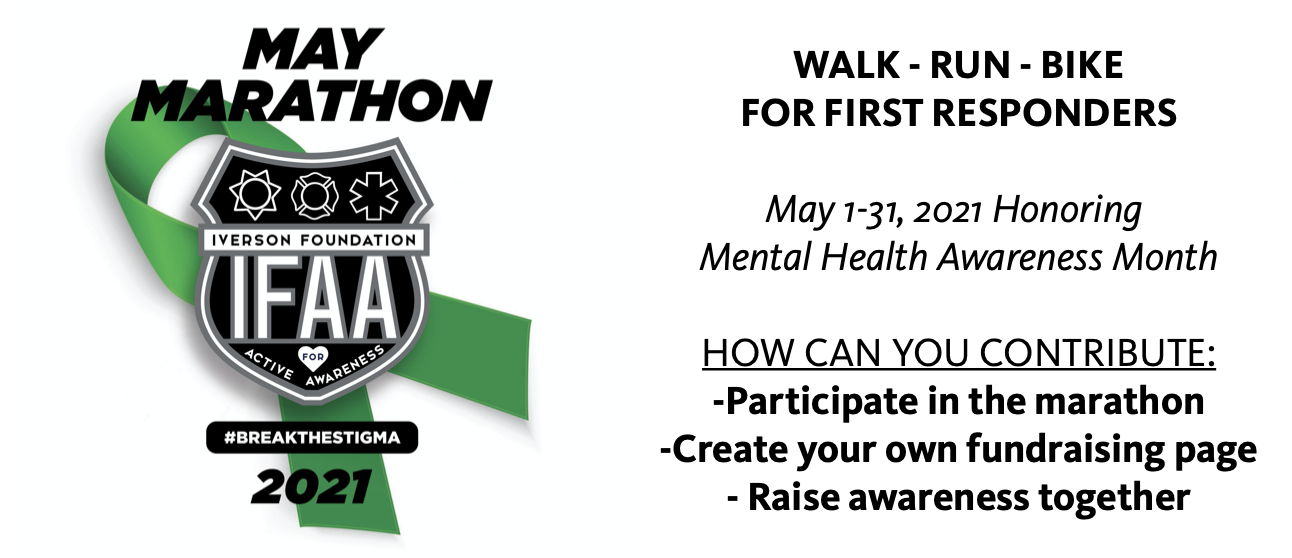 Together we can raise mental health awareness for first responders
by uniting to break the stigma with IFAA VIRTUAL MAY MARATHON
Join our team of ambassadors to fundraise for the VIRTUAL MAY MARATHON
- Add your own photo, add goal and s
hare it across your social networks.
Virtually share your experience, take photos and videos of your activity. Share with others on your social media networks with the link to your fundraising page.
Tag @iversonfaa on
Facebook and Instagram.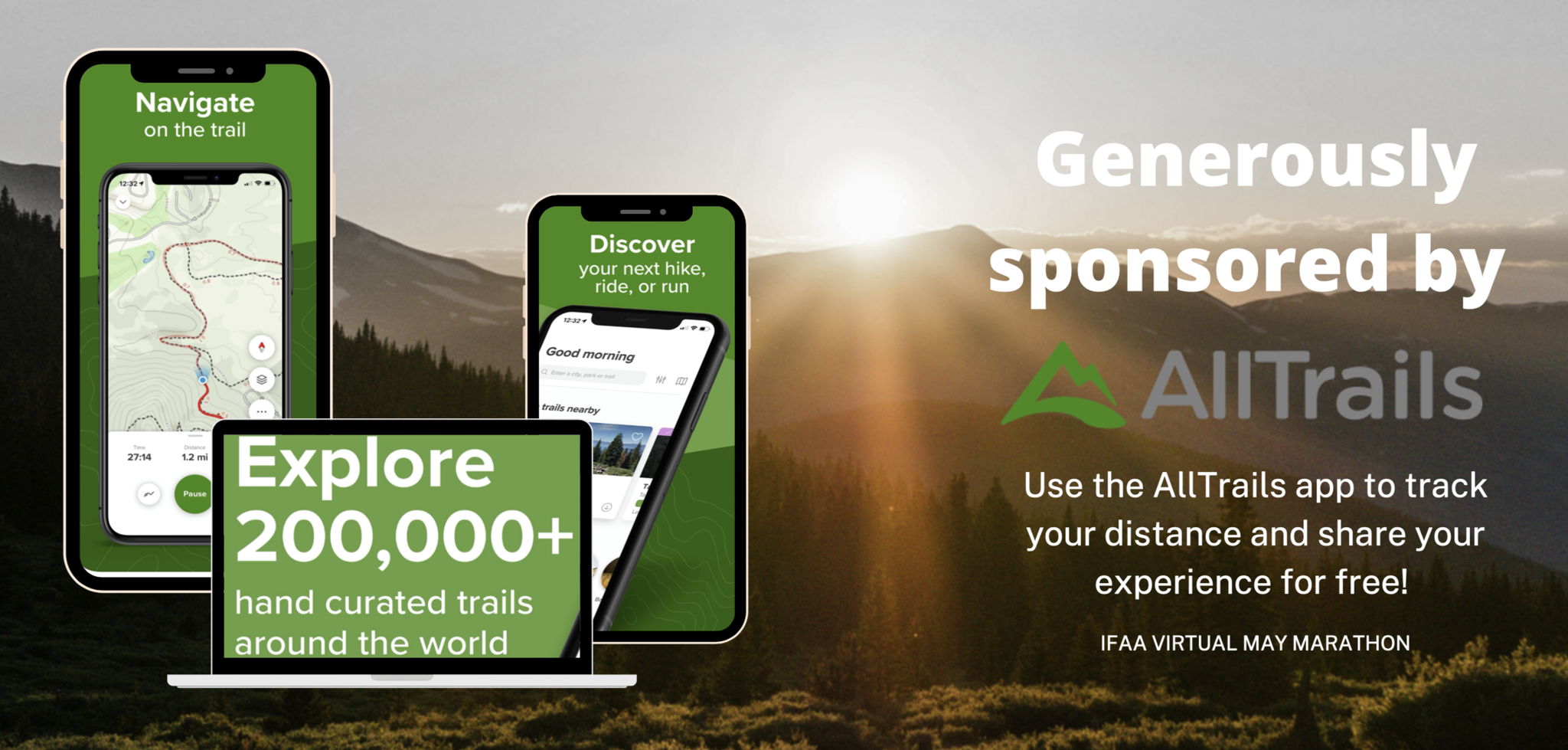 We are so thrilled to have you join us and we cannot wait to see your light shine during the month of May.
We look forward to seeing you all in person next year!
A message from the founder of the Iverson Foundation for Active Awareness:
"Trauma is not unique to the human race; some experience it more than others depending on the individual. First responders however, are a unique group that witness trauma nearly everyday for the entirety of their career. The hope is to raise awareness that there is an epidemic of struggling mental health within the first responder community. There is an existing stigma that dehumanizes first responders leading them to believe that if they are unable to compartmentalize the traumas experienced within and outside of the job then they are unfit to be a public servent. Alcoholism, divorce and suicide are plaguing the first responder community because they are ill equipped with mental health practices in order to decompress from the job and normal life stressors. It is crucial that behavioral health is normalized and the emphasis on and implementation of mental health modalities are proactively practiced within the first responder community in order to save our heroes lives."
The Iverson Foundation for Active Awareness is recognized as a 501(c)3 non-profit organization. All donations are tax deductible.
IFAA appreciates your love and support and is dependent upon donations to further the mission of bringing the darkness into the light. Your donation will help grow our movement, implement peer support programs within fire departments, and help first responders in need. Following us on Facebook and Instagram or by signing up to receive updates.
To learn more about the Iverson Foundation for Active Awareness visit our website.
DONATE
$2,601
RAISED
$10,000
GOAL
| | | |
| --- | --- | --- |
| | | |
| This Campaign | 39 | 26% |
| has ended. | Believers | Funded |
This campaign has ended.